Jul 27, 2010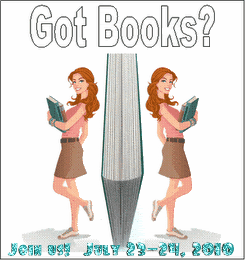 Wow I have to say this has been a blast! I would like to say Welcome to all my New followers, and Thank You to all my Old followers for continuing/beggining to follow me and...........my Yummie HOTTIES *wink wink*
When i Started this i had 362 followers, and ended with 413!! Wooo Hooo You know what that means!!!!! Yep ...uhh huh *nods head* im gonna be holding a 400 follower giveaway!!! Just not exactly sure what im gonna do yet?!?!?! Any Ideas? Also I am happy to say I am gonna be participating in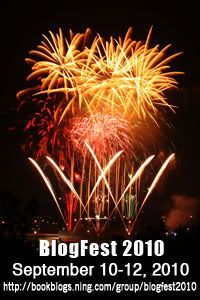 WOOOO HOOOO!!! Again....NO clue what to do as a giveaway! But anyway back to the task at hand...... I had a HUGE turnout with 129 participants with a total of 394 entries!!! YAY!!! Ya'll Rock!!! And now for the moment you've all been waiting for......the winner of......hmmmm lemme see.....what was it again.......Oh Ya !
I'll be sending an email as soon as i post this. You will have 48hours to respond or a new winner will be drawn!
Thanks again everyone for joining in the Got Books? Event, and a BIG thank you to
I can't Wait till Next year!!!