Jul 4, 2011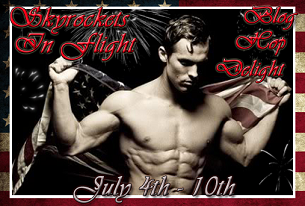 HAPPY 4th of JULY!!!! Welcome to

Skyrockets In Flight Blog Hop Delight

I'm so glad you have all stopped by! I have some wonderful giveaways for you all! I have 2 separate giveaways for our Skyrockets In Flight Blog Hop Delight Blog hop. Well technically 3 since i also have one open on my new JoJosYACorner Blog. But here on JoJos Book Corner there are 2 giveaways. 1 internation, 1 US ONLY.
~ REALLY cute Bag
~Really cute tools - mini Shovel, Trowel, Rake
~1 Squash Black Beauty Zucchini seeds
~ 1 California Wonder Pepper seeds
+
Your Choice of book from Book Depository
RULES:

(all will be checked)
Must be a follower of JoJos Book Corner (please leave follower name)
Must leave valid email address
Must leave if your entering International, or US Giveaway
Extras:

( leave links in comment )
Follow JoJo on Twitter:
http://twitter.com/#!/jojosbookcorner
Share on your blog/twitter/facebook (must leave a link )
Follow JoJo in Facebook -
http://www.facebook.com/people/Jo-Jo-Jojosbookcorner/100001356740882
**Giveaway ends Sun night ( 4-10 ) at Midnight, winners will be chosen and named on the winners page.
Don't forget the other stops on the hop!!!