Apr 11, 2010
I have some Buttons, Books, and News to share with you!!! First we are going to start off with the buttons. YAY!!! I have some KickAss Buttons designed by some of my awesome followers for my 200 Follower Giveaway! (if you find the images are too big, please let me know)


From My Awesome S. Pie
( she is just so talented! And i'm on a shopping bag!!!!)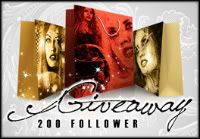 From The Wonderful
( yum yum *pant pant* )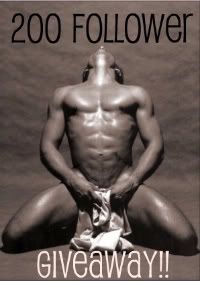 From a New Follower
( again....*pant,pant* )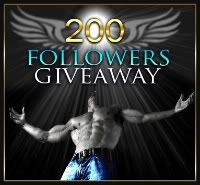 From Another New Follower
Tabby
( what an awesome variety! )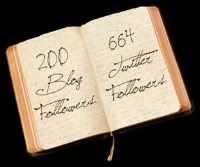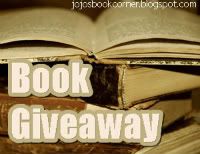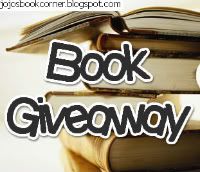 Aren't they all just Fabulous!!!! Excellent Job guys!
So go ahead and start grabbing buttons!!!
Don't forget you can earn an extra 10 points if you would like to design
a KickAss button also!!!!
YOU MUST FILL OUT FORM AND COMMENT ON POST
Awesome update!!! I am at
245 Blog Followers
&
709 Twitter Followers!!!
Thats means only 5 followers away from adding another winner!!!
Ok Now on to Books!!! Here is my IMM for the last couple weeks. The top one i actually got around valentines day, but i had not been able to share yet, so i decided to add him in, cause well....I'm still so excited about him!!!!
My Nook, Hubs got me for Christmas!!!
In Bed with the Duke By: Christina Dodd
(won from Signet)
Highland Obsession By: Dawn Halliday
*Sigh* i Luvvvv Highlanders!!!
(won from Dawn Halliday's website)
A Chapter 1 Booklet of
Marked By: Elisabeth Naughton
(won from Elisabeth Naughton's New look Website!)
The Strangely Beautiful Tale of Miss Percy Parker
By: Leanna Renee Hieber
(an awesome Author i met from BBPCON)
State of Mind By: Libby Drew
(from Goodreads)
.
.
.
.
.
.
And my last book is a major SQUEEEEE factor for me.
ARC I'll Be Slaying You By: Cynthia Eden
(review for BLI )
*SQQQUUUUUEEEEEEEEEE*

Ok now thats the end of my books this week. Now on to some exciting news!!!! JoJosBookCorner is going to be welcoming 3 new part time Guest Reviewers!!! Isn't that exciting!!! I will be announcing who they are shortly, but i am super excitied!!! They will just be popping in and out from time to time helping me with reviews! The goal right now is to have 2 reviews a week. But we are going to be working on getting to 3-4 reviews a week!!!!
More news, I am going to be a Guest Blogger on
Borders True Romance Blog
with Sue Grimshaw!!! Another sooooooooo exciting tid bit! I'm not 100% sure on the day but we are working on June 23.
Be sure to stay tuned in, cause i'm planning a big Birthday Bash for June! I am turning the BIG *whispers* 30 in June, so i am working on planning a Big Birthday Bash. As soon as i get more details i will Share!!!
I am also looking for guest posters. It can be about anything book related. If you are interested in guest posting on JoJosBookCorner please email me at jojosbookcorner(at)gmail(dot)com
Ok, I think that is it for Buttons, Books, and News ...Oh MY.
Have a wondeful week. Keep checking in ,and