Aug 4, 2010
I am excited to say JoJosBookCorner is taking part in 2 wonderful Blog Tours this Sept.!!!
Grand Prize ~ $125 value - Romantic Picnic Basket for Two
Second Prize ~ $75 value ~ Succulent Godiva Chocolate Tier
Third Prize ~ $50 value ~ Exquisite Pearl & Crystal Necklace
Fourth & Fifth Prize ~ $25 Gift Certificate from Amazon
Contest begins Wed., Sept. 1 and ends on Thurs., Sept. 30. Winners will be selected randomly by a company not associated with this author on September 30th and notified by the author via their email. All gifts will be delivered directly to the winner's home through either UPS or postal service no later than Oct. 30, 2010.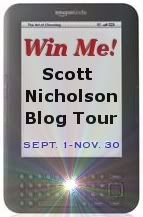 Stops HERE on JoJos
Sept 4th!
Reviews, interviews, guest posts, Q&A