Dec 4, 2009
*Waves* Happy Holidays Everyone!! Don't you just love this time of year !!! Christmas is my favorite holiday of the year ! You get to decorate,I'm a decoration fan, and i love putting them up. I'm a HUGE christmas tree fan. (I even put my x-mas frogs in my tree....hehe...= tree frogs......LOL) You eat TONS & TONS of christmas cookies, and you get presents !!! Who doesn't love presents!?!?! Right !?!?! Who's with me !?!?! Go ahead raise your hand you know you wanna. So who's now saying to themselves, come on JoJo, get with it.....what are you giving away ??? Well i'm glad you asked !

Welcome to the Offical Post of 12 Dayz of Blogmas! I have some Wonderful Authors that are going to come visit. Some Great Interviews, and some Fantastic Prizes to give away. But first lets get to the authors:

**Updated: We now Have some World Wide Contests !!! **
Dec 9th Lisa Renee Jones
(US only)
Dec 10th Michelle Hauf
(WorldWide)
Dec 11th Stacey Voss
(Us, Canada Only)
( unable to be here due to deadlines,but has
generously offered a prize)
Dec 14th Donna Grant
(World Wide)
Dec15th Sabrina Darby
Dec 16th Cynthia Eden
(World Wide)
Dec 20th Missy Jane
(US Only)
*** I think the extra Contests will be World Wide, i'll let you know ASAP ***
Is that not the BEST Author lineup you've ever seen !!!

Now On to the Goodies !!! Each Author has generously donated some signed books and swag to give away!!!

I know i know, settled down.......Awesome Right !!! Some have also given some extra swag for a great End of Blogmas Giveaway !!!!!!Again Awesome......Ya i know they all ROCK!!!
*** A Special Thanks to Ivy @BookReaderTimes Who has so generously donated Books and BookLihts to the Giveaways !!! You Rock Hun!!!
Now to the Niddy Griddy:

~Each day come by the Interview,fill out the form, comment, chat,and do the to do's list for the giveaways. (Almost all of the Authors have said they are going to stick around, and check back in through out their day to chat and answer questions.)

~Everyone who enters the giveaways all 12 dayz ,gets enetered into an extra side drawing!!! (kick ass, i know!!!)(ONLY if your there all 12 dayz)

~If i hit 100 Followers before the contests starts on the 9th i'll add an extra giveaway!

~If i hit 200 Followers during the contest i'll add an extra giveaway!!!

~ All the contests will be closed on Dec 23rd, and the winners will be drawn Via Vlog hopefully on christmas evening......If all goes as planned. What better Christmas gifts that signed Stuff !!!

~ As of Right now all giveaways are open to U.S. RESIDENTS ONLY, as i speak with the others this may change per day/per author. I'll keep you informed on that day if it changes !!! But please still free to come and chat !

*don't forget to check back, cause somethings might be added, or changed a bit as the contests gets close.
So to get started, fill out the form below, grab you a 12 dayz of blogmas button, and spread the word!!! Lets get this HUGE to thank the authors for taking the time for us !!!!
12 Dayz of Blogmas Luv Buttons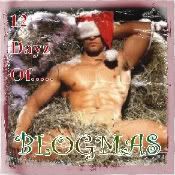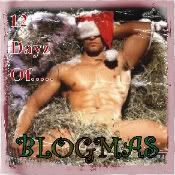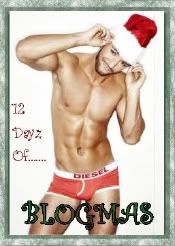 Click
HERE
to fill out the RSVP Form